Contact A-1 Baldwin Transmission today to enquire about
a Custom Built Stainless Steel Exhaust for your vehicle
About us
Quality repair work on today's sophisticated automobiles is NO accident. Many of the repair shops you see around, have workers that are not properly trained to handle the precise repairs that need to be done on your vehicle. We are constantly upgrading our equipment and training in order to be able to keep up with the newest technology that is being used in today's new cars.
When was the last time you had your transmission serviced? 99% of all transmission failures is due to leaks or not being serviced BEFORE trouble starts!
Customer Service is our top priority!
Our staff is here to help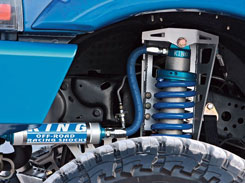 From the moment you enter our spacious waiting area, you know A-1 Baldwin Transmission is a little different than what you are used to. Our staff is courteous and knowledgeable. They will treat you like you're one of the family. All of our staff have at least 20 Years of "Hands-On" experience!

Se Habla Espanol Todo El Trabajo Con Garantia. Estaelecico 1969
Get in Touch
---
Contact Dealer
A-1 Baldwin Transmission
A-1 Baldwin Transmission
153 Sunrise Hwy
Merrick
NY
11566
Opening Times
Mon - Fri 8:00am - 6:00pm
Sat 8:00 - 2:00pm